Anacostia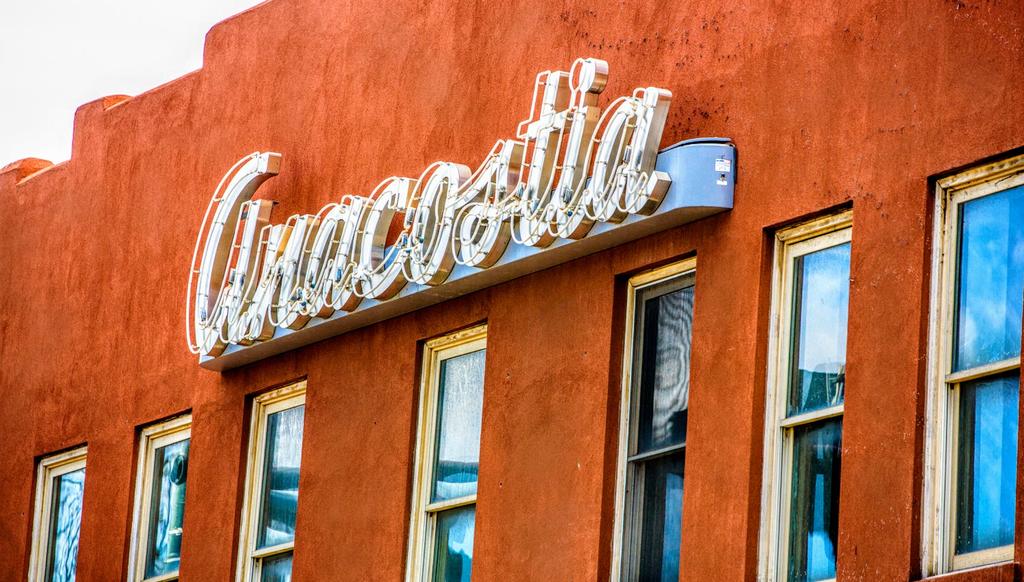 Discover Quieter Neighborhood Community in Up-And-Coming Anacostia
Charming and historic rowhomes and turn-of-the-century Victorian houses make their appearance known, while up-and-coming new retail areas vibe with historic been-around-forever bars and restaurants in the small-town historic neighborhood of Anacostia. Located in the Southeast Quadrant of Washington, DC, east of the Anacostia River, what was once a sleepy, forgotten neighborhood is fast becoming a vibrant community of new entertainment, beautiful parks, and bustling retail development. For those seeking a DC option with a quieter, friendlier vibe (and a more affordable price tag), Anacostia might just be the place to come explore.
Anacostia Homes for Sale
There's an easier way to keep up with new listings in Anacostia. Save your searches, save favorite properties, and sign up for new listing alerts by creating your personal Property Organizer account today.
Selling Your Anacostia Home?
Selling a home in Anacostia? We can help! Learn more about listing your home with DC Residential, including the tools and resources we offer our sellers, our marketing strategies, and our featured listings.
---
Spotlights of Anacostia
The Big Chair
At the time of its construction in 1959, it was, in fact, the world's largest chair. Today, it's an iconic cultural landmark of the neighborhood and of DC.
Anacostia Park
It's one of DC's largest parks, spanning over 1,200 acres and offering a wealth of outdoor activities and scenic relaxation along the Anacostia River.
River Festival
Live music, fishing and boating workshops, art projects, cultural events, and more kick off the renowned National Cherry Blossom Festival.
---
What You'll Love in Anacostia
With so many great DC neighborhoods from which to choose, it's hard to know which one will be best for you! So here's what local residents (and visitors) truly love about Anacostia.

Laid-Back Entertainment
It might lack the high-speed nightlife of some of its more densely-packed northern neighbors, but Anacostia offers its own form of laid-back good times. Catch a stellar live performance or admire works of beautiful local art at the Anacostia Playhouse or the Anacostia Arts Center. Explore works of local and nationally-renowned artists at the Honfleur Gallery. Enjoy a friendly drink at Uniontown Bar & Grill, or attend one of the neighborhood's outstanding cultural events, like the Anacostia River Festival, summer jazz concerts at the park, or the Martin Luther King Jr. Birthday Parade. Even just cozy up with a good book at the Anacostia Neighborhood Library.
Renowned Attractions & Landmarks
Perhaps the most well-known landmark of the neighborhood is The Big Chair, but it's far from the only attraction of the area. The Anacostia Park is a city-wide favorite for walking and biking along the river trails, picnicking, canoeing or kayaking along the river, working out at the fitness station, or even going for a skate at the Anacostia Park Skating Pavilion—DC's only roller skate park. Other lesser-known landmarks include the Anacostia Community Museum, America's Islamic Heritage Museum, and the Frederick Douglass National Historic Site.
And coming soon—DC's first-ever elevated bridge park! Spanning the 11th Street Bridge, this amazing new-age park will offer everything from public art and performances spaces to lush green walking and play areas to kayak and canoe launches. Get ready, Anacostia residents!
The Small-Town Community
Where much of DC is all about the fast-paced, posh, upscale and, for many, unaffordable hustle-and-bustle of big-city living, Anacostia is a step back into a slower-paced, quieter, more neighborly community where it's possible to find homes at affordable prices (though these prices are on the rise—up 12.5% since December 2015!).
---
Anacostia Attractions
---
Anacostia at a Glance
Getting Around
Closest Metro Station: Anacostia Metro Station (Green Line)
DC Circulator: Orange Line through anacostia to Potomac Ave Metro
Metrobus: Offers service around Anacostia and to the Metro Station
Distance from Downtown: 5 miles
Demographics
Population: 7,581
Size: 0.5 square miles
Quadrant: Southeast
Median Home Price: $215,000
---
Anacostia Real Estate
Find your dream home or condo in Anacostia by contacting me, Sheila Simkin, your local DC real estate expert, today.
Searching for a Home in Anacostia?